Scroll down to check out all the events we've done so far!
We had a blast part taking in Tinley's holiday festivities, we can't wait for next year!
Tinley Park Village Maintenance Department
Thank you Tinley Park for having us today, we had a blast!
Christa Mcauliffe Elementary
We had the opportunity to take part in Christa Mcauliffe's hot lunch and it was awesome - Can't wait to come back!
We want to thank ManorCare for letting The Lucky Hot Dog come out today. We had an amazing day celebrating with you all and can't wait to come back!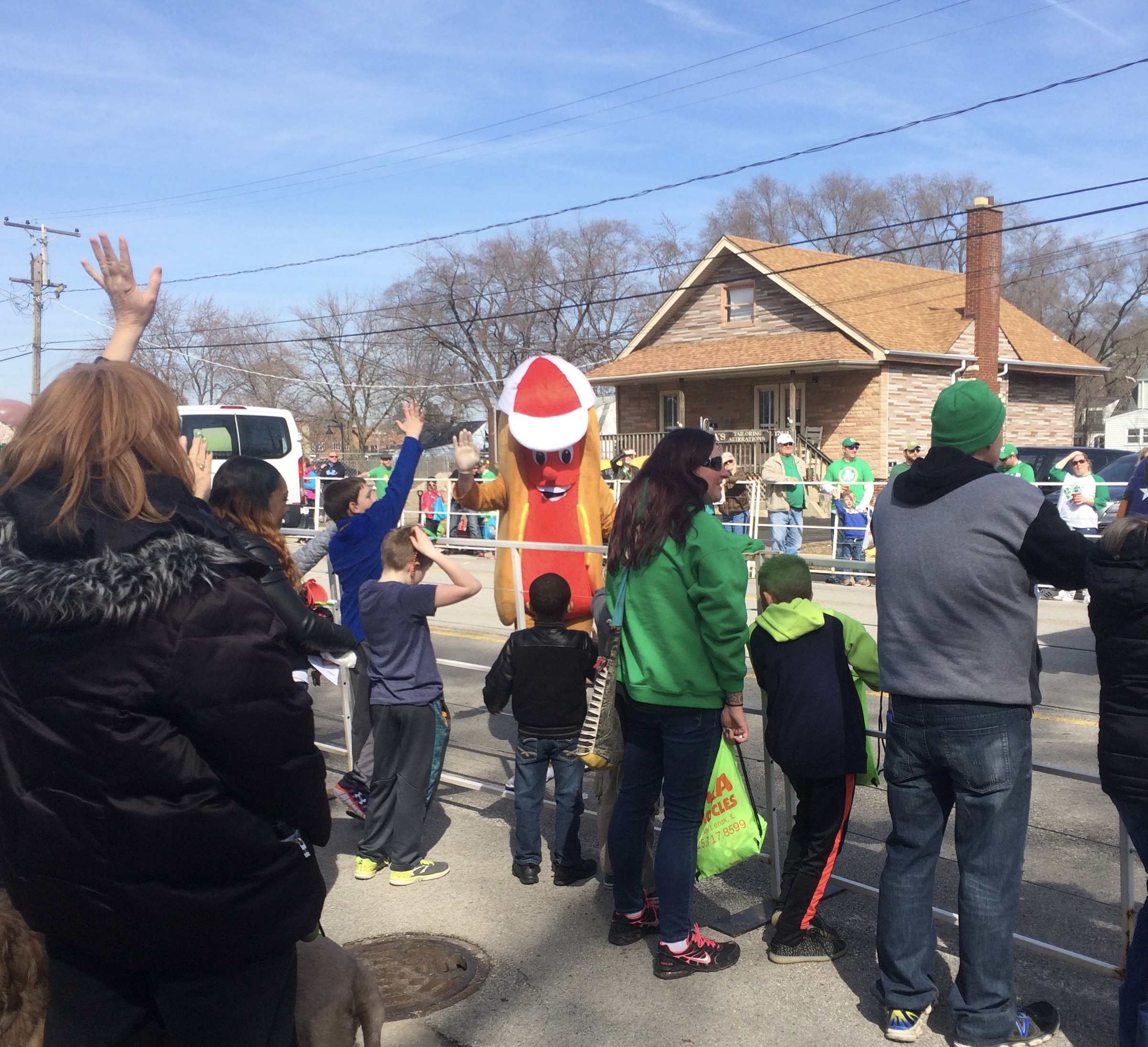 Tinley Park St. Patrick's Day Parade
Felt very lucky to have spent our Sunday with the Tinley Community! We had an awesome time in the parade!
McAuliffe Elementary School Hot Lunch ~ Round Two!
Another great day at Christa McAuliffe Elementary School for hot lunch. Thanks for having us, you guys are the best!!
First Midwest Bank
What an awesome time we had at the First Midwest Bank in Joliet. We all had a blast can't want to come back!!
State Farm Hickory hills
Want to thank Kim Danlow from State Farm and the rest of the team in Hickory Hills for having us today! We had a fantastic time with our new friends!
village of alsip
What a great day we had with our new friends at the Village of Alsip! Can't wait for the next event, See you soon!
Praire view middle school
Thank you to the teachers, staff, and PTO at Prairie View Middle School! Can't wait to be back!